V-lite - Lightweight concrete panels
V-lite lightweight concrete wall panels are produced from foam concrete, with additives and synthetic fibers. 
The V-lite panels have tongues and grooves on 4 sides to allow easy and fast installation. Additionally, due to the reduced amount of mortar required, there will be less debris and dust during installation, hence eliminate the need for time-consuming cleaning works, and helps save the huge amount of labors for constructors.
These wall panels have excellent physical properties: high heat and sound insulation, waterproof, fireproof and lightweight, with high strength. The panels can be produced with steel grid reinforcement as an option to achieve higher mechanical properties and safety.
V-lite Panels now is a great choice for building walls, ceilings, and floors of buildings, offices, houses ..., reducing the time of construction, save costs and friendly to the environment.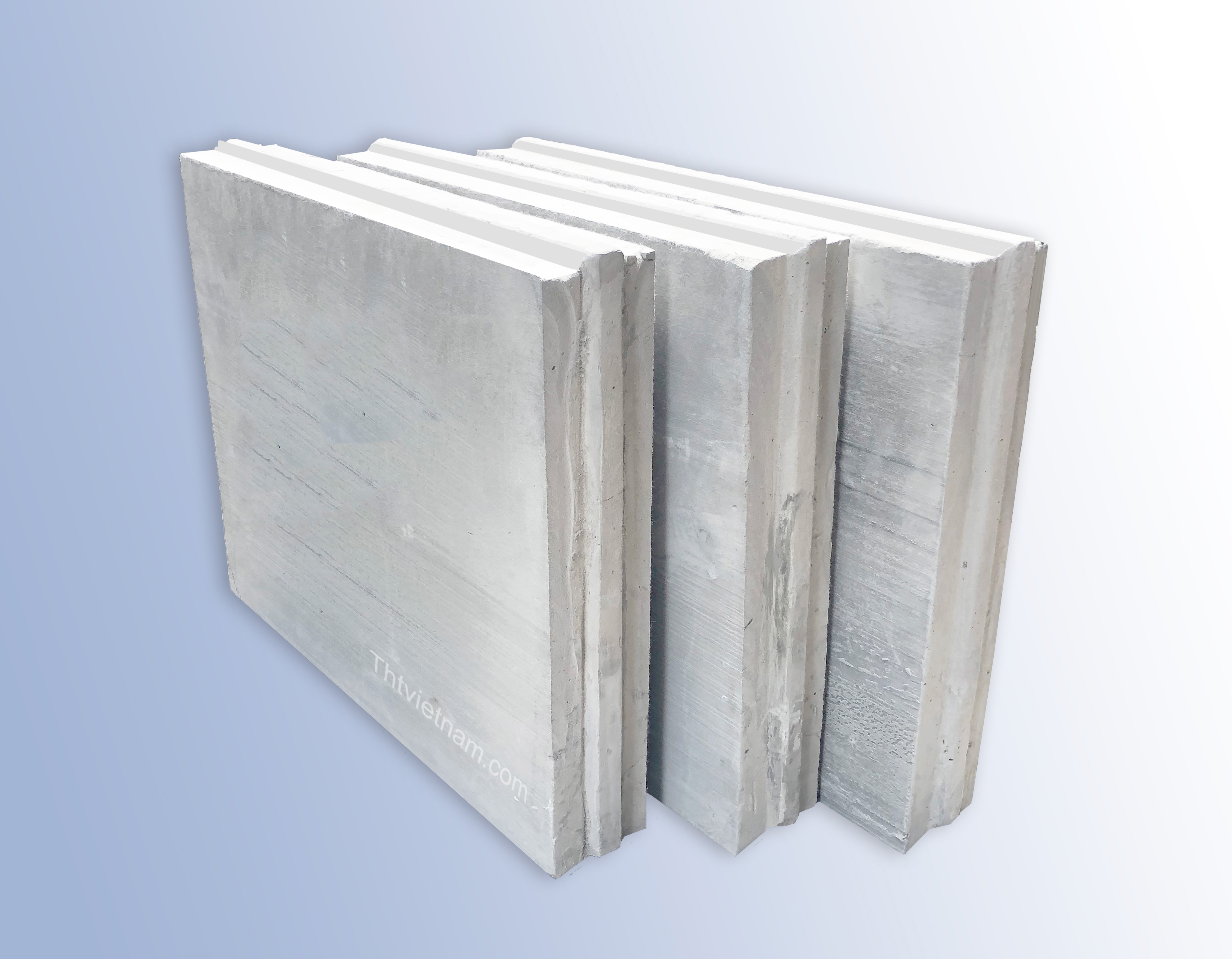 Outstanding advantages of V-lite wall Panels
The speed of construction and labor-saving: 3 workers can build a wall of 15m2 in 1 hour.

Saving of mortar: the mortar needed for works is just 20-25% compared to using traditional brick and 40-50% compared to using AAC of CLC blocks.

Ease of installation: electric and communication cables, pipelines can be installed much easier, cheaper and faster.

Lower construction costs: the final cost to build 1m2 of a wall by V-lite concrete panels is 40-50% lower compared to clay bricks wall or 70-75% lower compared to AAC/CLC blocks wall. This brings an enormous saving and profit to the investor (not to mention the cost savings from early completion of the project and about 30% reduction of the foundation cost thanks to the light weight of the wall).

Energy savings: V-lite lightweight wall panels are suitable for high-rise buildings construction. It helps to save energy bill by reducing the cost of air conditioning, heating due to great heat & sound insulations.

Environment-friendly: this is an environmentally friendly product, encouraged by many countries in the efforts to protect the environment, eliminating the CO2 from clay bricks production which brings about climate change.
Main application:
V-lite panels are mainly used to build walls which are not load bearing. The lightweight concrete panels of 100mm thick are mainly for inner partition walls, while the lightweight concrete panels of 150/200mm thick are for outer surrounding walls. Higher density panel can be considered for load bearing at 1-2 floors houses.

V-lite panels are recommended for hospitals, schools, warehouses, industrial and commercial buildings, and especially recommended being used for apartments in high-rise buildings, affordable housing projects.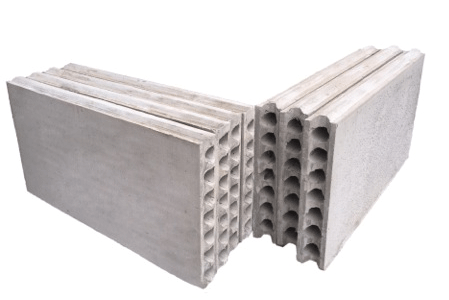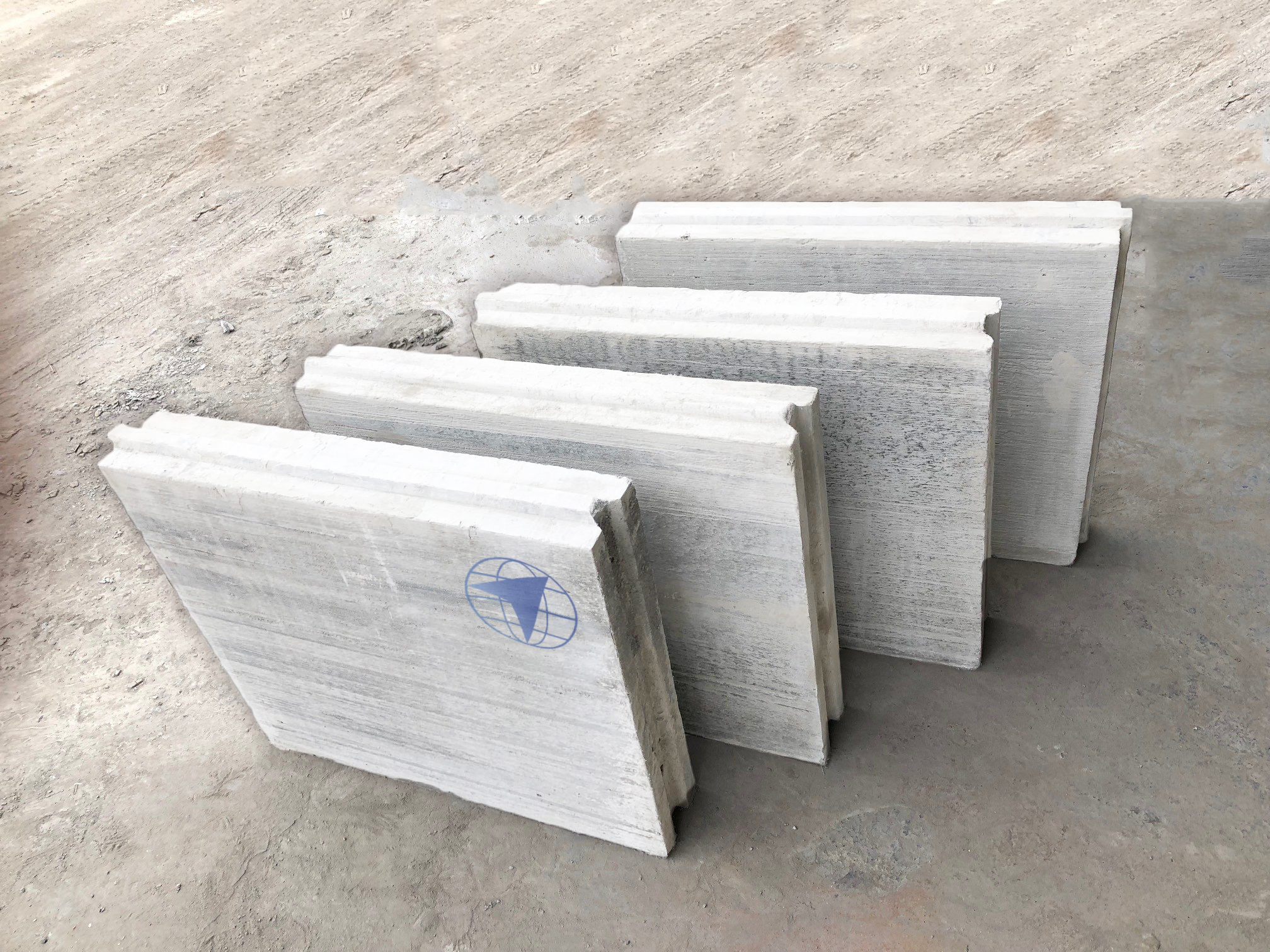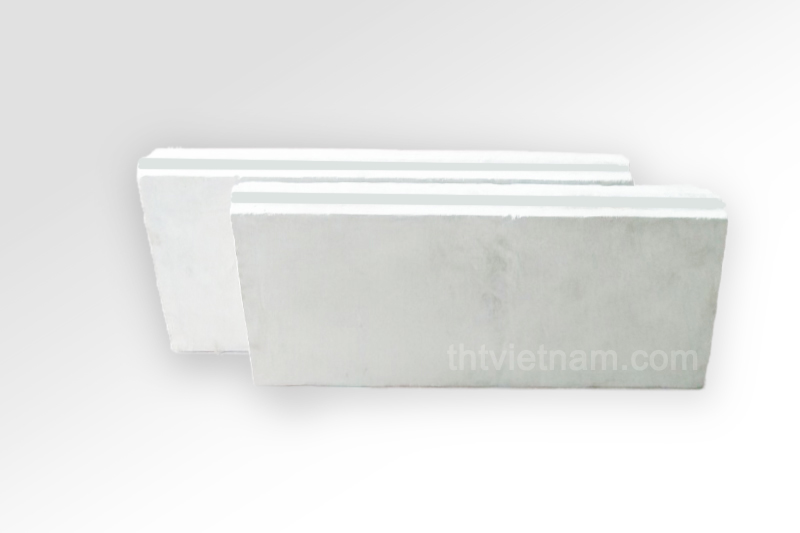 Technical specifications:
Sizes

1200 x 500 x 100mm

1200 x 500 x 150mm

1200 x 400 x 100mm

1200 x 400 x 150mm

Weight

From 37 to 66kg/panel depending on panel size

Concrete strength (Minimum)

3.5 to 5.0 N/mm2
Density 
700 - 850 kg/m3

Sound insulation

60 to 70.5 dB

Water absorption

less 10%

Fireproof

more than 2 hours with a 150 mm thick panel
Certification
Meets UK Standard BS 5243 & TCVN 9020: 2017

Building a wall with lightweight concrete panel video
The V-lite lightweight concrete wall panel is not only easy and fast to build but it also gives you a hight quality wall. The construction steps as well as quality testing of the lightweight concrete panel wall are shown in the video beside
Cellular Lightweight Concrete Technology
We are one of the leading manufacturers of CLC foam concrete equipments, and have exported to many countries around the world. We can supply machines as part of a production line, or complete turn-key manufacturing plants.
Lightweight Concrete Equipments