Shotcrete machine type Aliva-237
The Aliva-237 is a small concrete spraying machine for the dry and wet spraying process.Thanks to its variable output, the Aliva-237 can be used as well for small jobs, such as joint filling, as well as extensive slope consolidation work...This machine replaces the old version model AL 246 which is capable to spray dry aggregate only.
The machine has the rotor plates made of steel instead of the old version rubber plate, allowing the contractor long use period, less cost spent on spare parts, and much easy maintenance of the machine.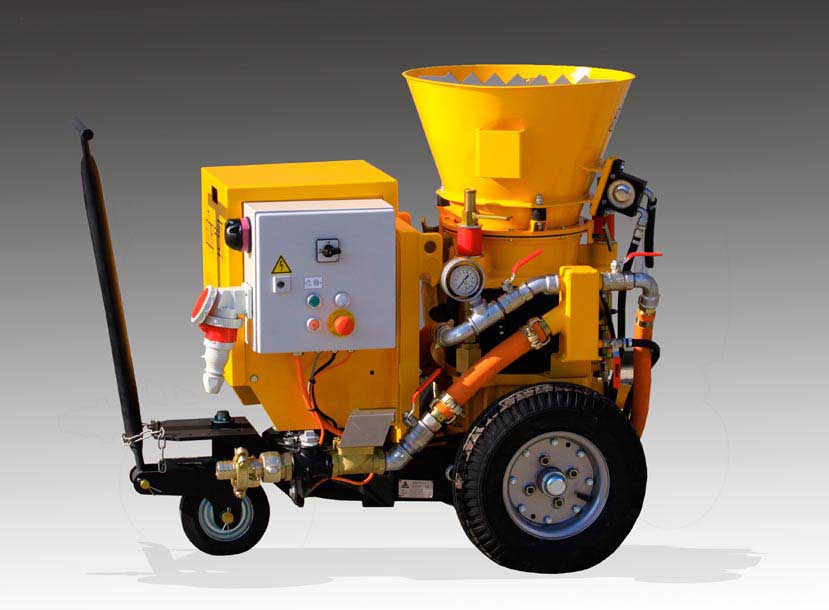 Technicial specification
Motor output

2,2kW

Conveying output

0,4-4m3/ hr

Voltages

380/480V/ 3 pha/ 50-60Hz

Required

 air compressor

6-7m3/min at 7 bar

Dimension

( L x W x H): 1200 x 720 

x 1321mm
Cellular Lightweight Concrete Technology
We are one of the leading manufacturers of CLC foam concrete equipments, and have exported to many countries around the world. We can supply machines as part of a production line, or complete turn-key manufacturing plants.
Lightweight Concrete Equipments