Hệ thống phun vảy bê tông đa năng Sika-PM4207
Sika-PM4207 là một hệ thống phun bắn bê tông đa năng được thiết kế chắc chắn và đã được cơ giới hoá, phát triển đặc biệt phù hợp cho thi công hầm, mỏ.
Hệ thống bao gồm một xe cơ sở dẫn động điezen và một tay phun rôbốt Aliva-302. 
Nhờ có thiết kế dạng modul nên hệ thống có rất nhiều tính năng và ứng dụng khác nhau.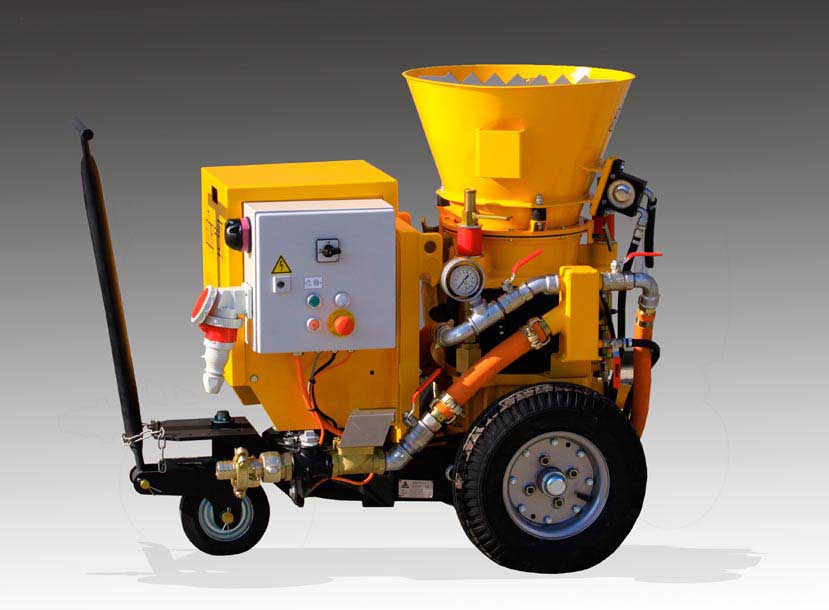 Các thiết bị tương thích với Sika-PM4207
Thiết kế modul cho phép hệ thống tương thích với các thiết bị như:
Loại thiết bị
Tính năng

Máy bơm, phun bê tông

Dẫn động điện/diezen loại 

PM

715

Bơm định lượng phụ gia

Loại 

Aliva

-

403.5

Máy nén khí

Chọn thêm

Két chứa phụ gia

200

 

l

Cáp điện kèm tang cuốn

dài 50m, điều khiển từ xa
Cellular Lightweight Concrete Technology
We are one of the leading manufacturers of CLC foam concrete equipments, and have exported to many countries around the world. We can supply machines as part of a production line, or complete turn-key manufacturing plants.
Lightweight Concrete Equipments