Foam Concrete Mixer - MasterMix
MasterMix foam concrete mixers  are designed and manufactured by our company for the lightweight concrete (CLC) industry. They are widely used in CLC productions at different scales and are suitable for many applications, from small production units to big automatic batching plants with PLC control system. These CLC mixers are equipped with an electric engine for uses in industrial areas, or a diesel engine driven unit for uses in remote rural and mountain areas or a job site where a electrical line is not available.
Special features
A horizontal shaft and double spiral blades that allow reverse mixing actions

Blades equipped with our special "foam entraining fins" to ensure a rapid and homogenous mix of the foam into the mortar

The powerful electric motor provides high mixing speed, equipped with a gear box to give you high production capacity that usually comes with much bigger mixer

Japanese bearings, mounted in a closed steel hub, isolated from dust, concrete and water to prevent jamming

Long service life, easy to maintain and operate
Our lightweight concrete mixers have been designed and manufactured with care for customers and operators in mind. All the mixers bearing the MasterMix brand are characterized by high mixing speed, giving uniform mortar of foam concrete, a long service life of all components. All the CLC mixers have the lid to cover the feeding opening to give the operators the joy of a clean working environment free from dust and flash-outs of liquid foam concrete during the mixing action.
** Our CLC mixers can be provided with or without foam generator and water pump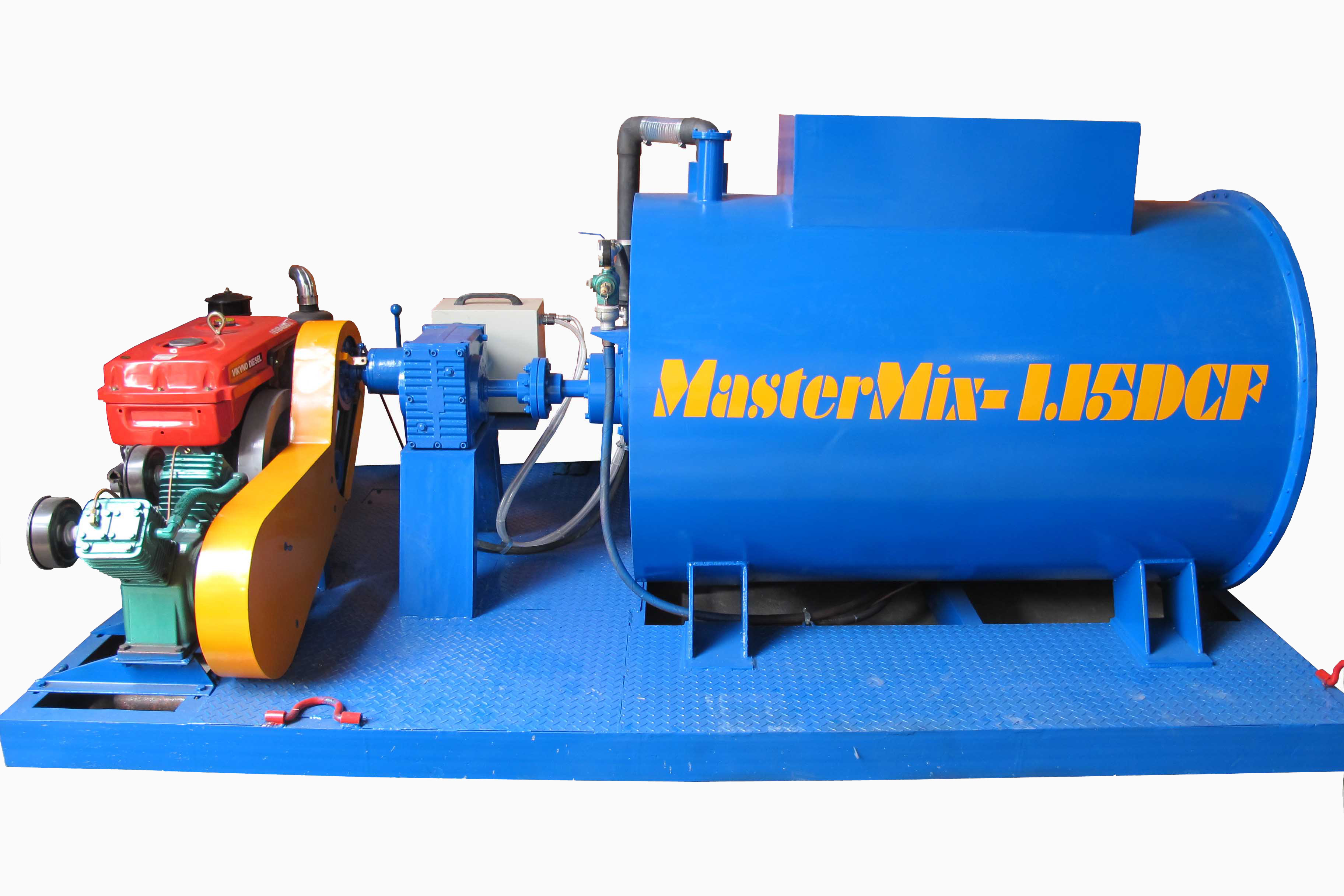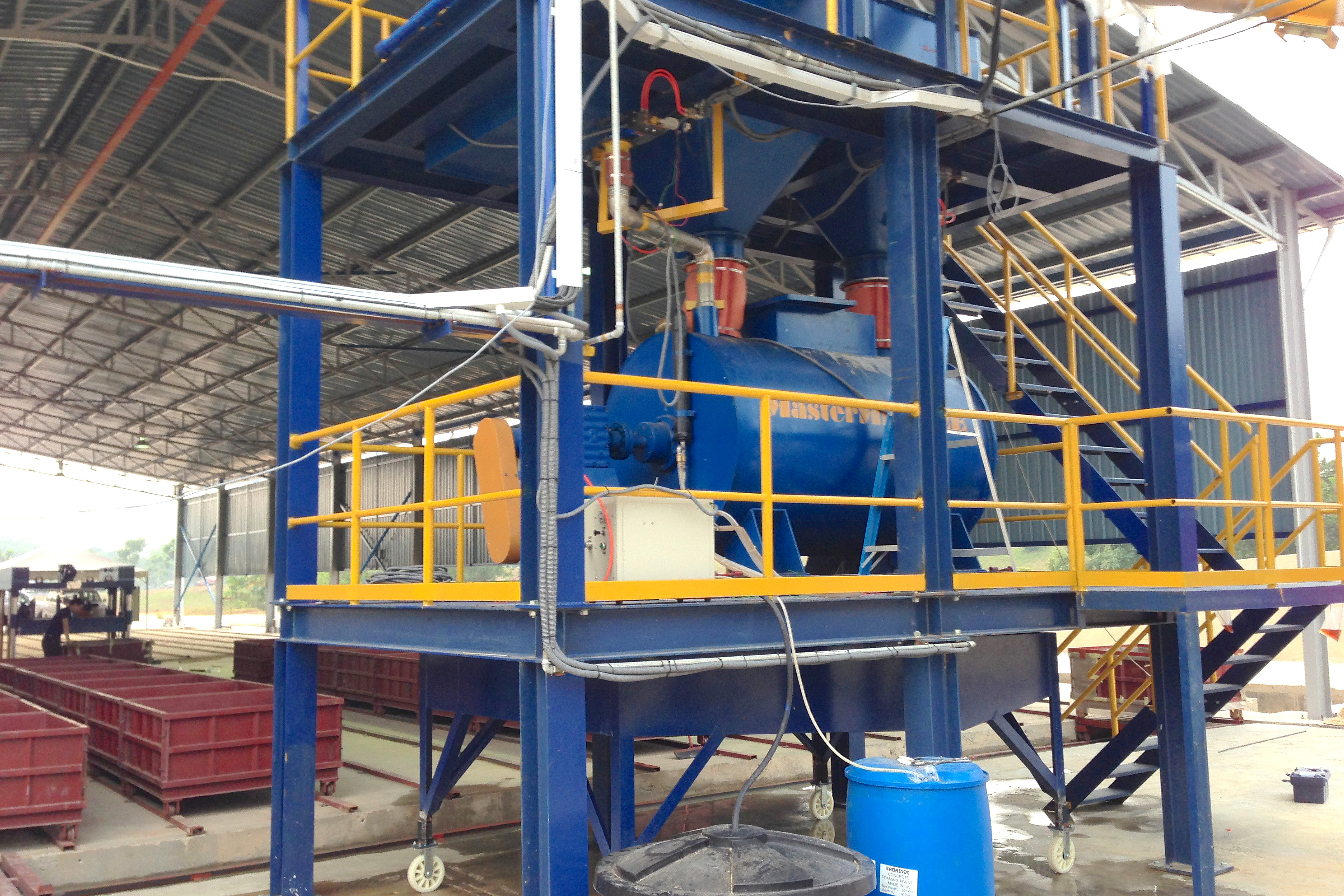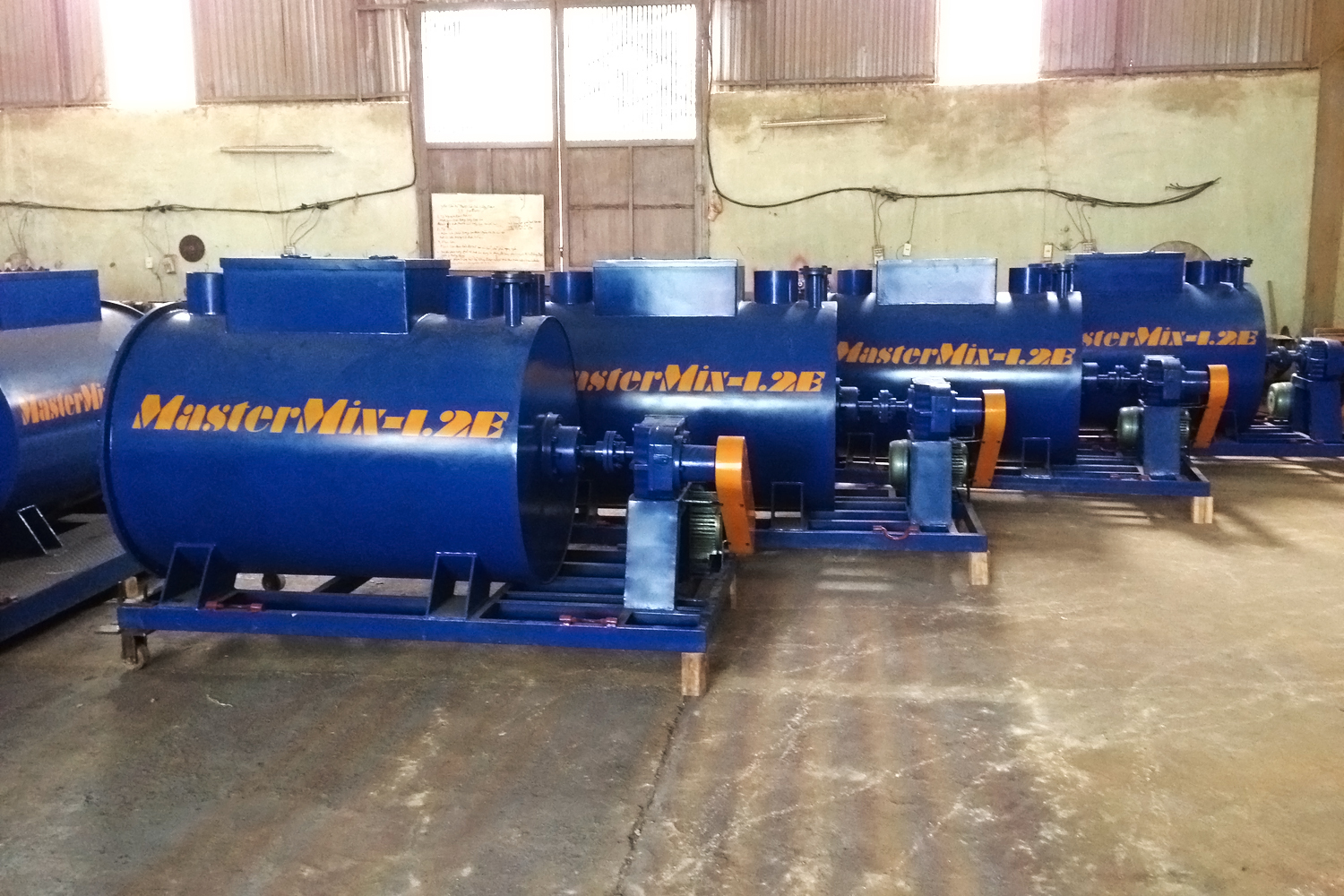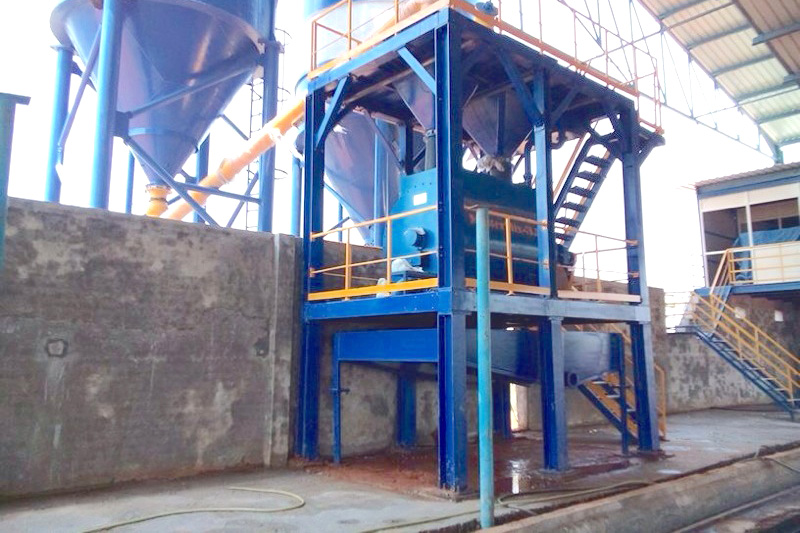 Technical specifications
| | |
| --- | --- |
| Type of mixer | Horizontal shaft mixer |
| Operational principles | Double spiral ribbon mixing blades, with foam entraining fins reverse ensuring a rapid and homogenous mix of the mortar |
| The capacity of mixing drum | From 0.5m3 to 4.2m3 |
| Speed | From 65 to 70RPM depending on the model |
| The speed of foam generator | From 200 to 500 liter/min depending on the model |
The standard specification
| | | | | |
| --- | --- | --- | --- | --- |
| Model | Capacity/ Max volume of CLC | Electric motor | Dimension/ weight with chassis | Application |
| MasterMix 0.5 | 0,55m3/0,5m3 | 224/240V or 380V/50Hz/5kW | 2400x950x1280mm / 815kg | Manual/ small CLC production plant capacity max 20m3/day |
| MasterMix 1.15 | 1,15m3/1,0m3 | 380V/50Hz/7kW | 2450x1120x1320mm / 1735kg | Manual/ small CLC production plant capacity max 60m3/day |
| MasterMix 2.2 | 2,20m3/1,85m3 | 380V/50Hz/11kW | 3170x1645x1310mm / 1950kg | Medium CLC plant Capacity max 150m3/day |
| MasterMix 3.5 | 3,5m3/3,0m3 | 380V/50Hz/15kW | 3210x1840x1470mm / 2160kg | Big CLC production plant, capacity max 250m3/day |
| MasterMix 4.2 | 4,2m3/3,8m3 | 380V/50Hz/25kW | 3210x1840x1500mm / 2400kg | Big CLC Production plant capacity 250m3 - 1200 m3/day |
Optional accessories for CLC Mixer
Our MasterMix concrete mixers can be configured with additional accessories such as: wheeled vehicles, conveyors & screw or skip bucket, to better suit the needs of production line.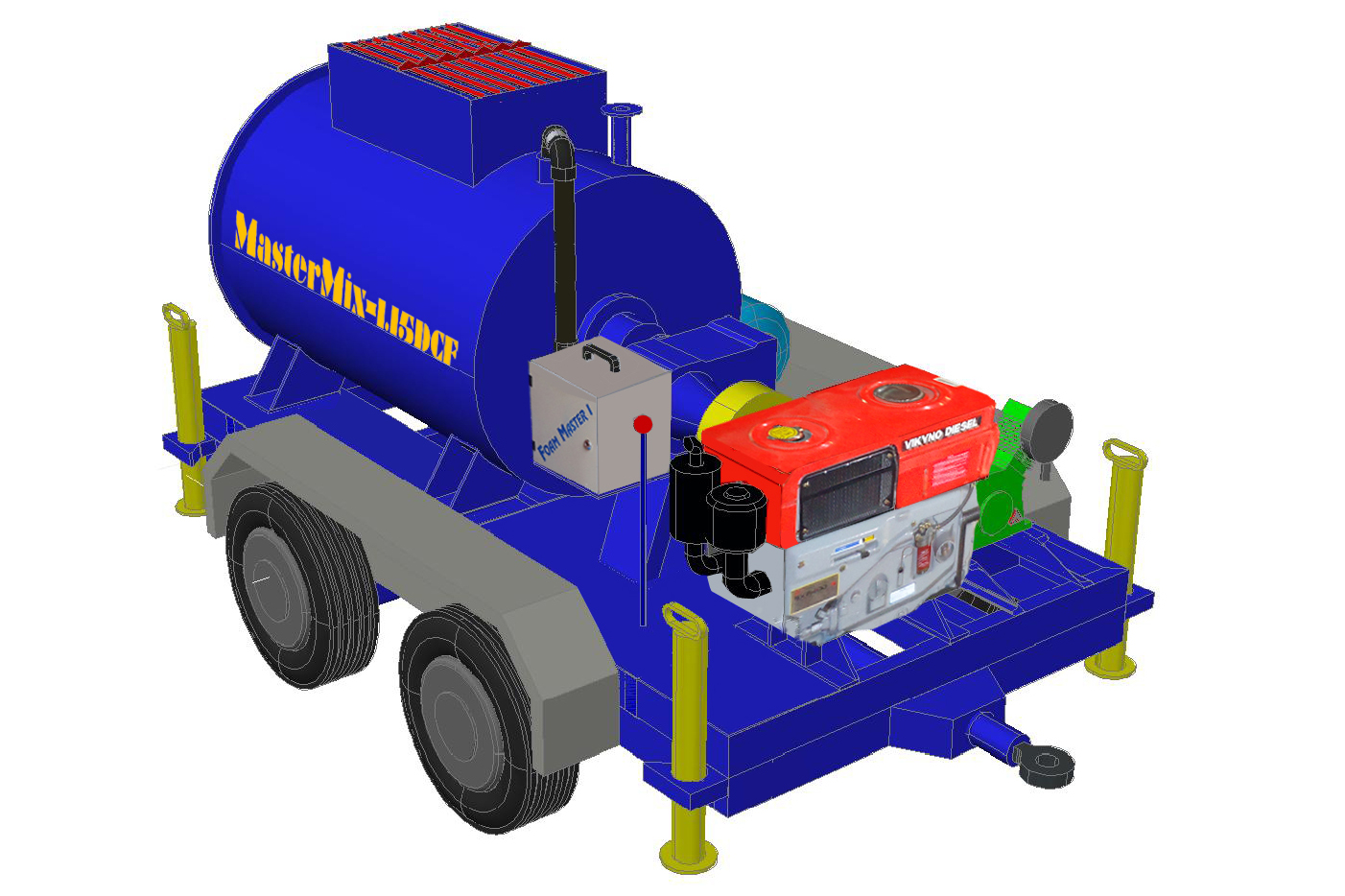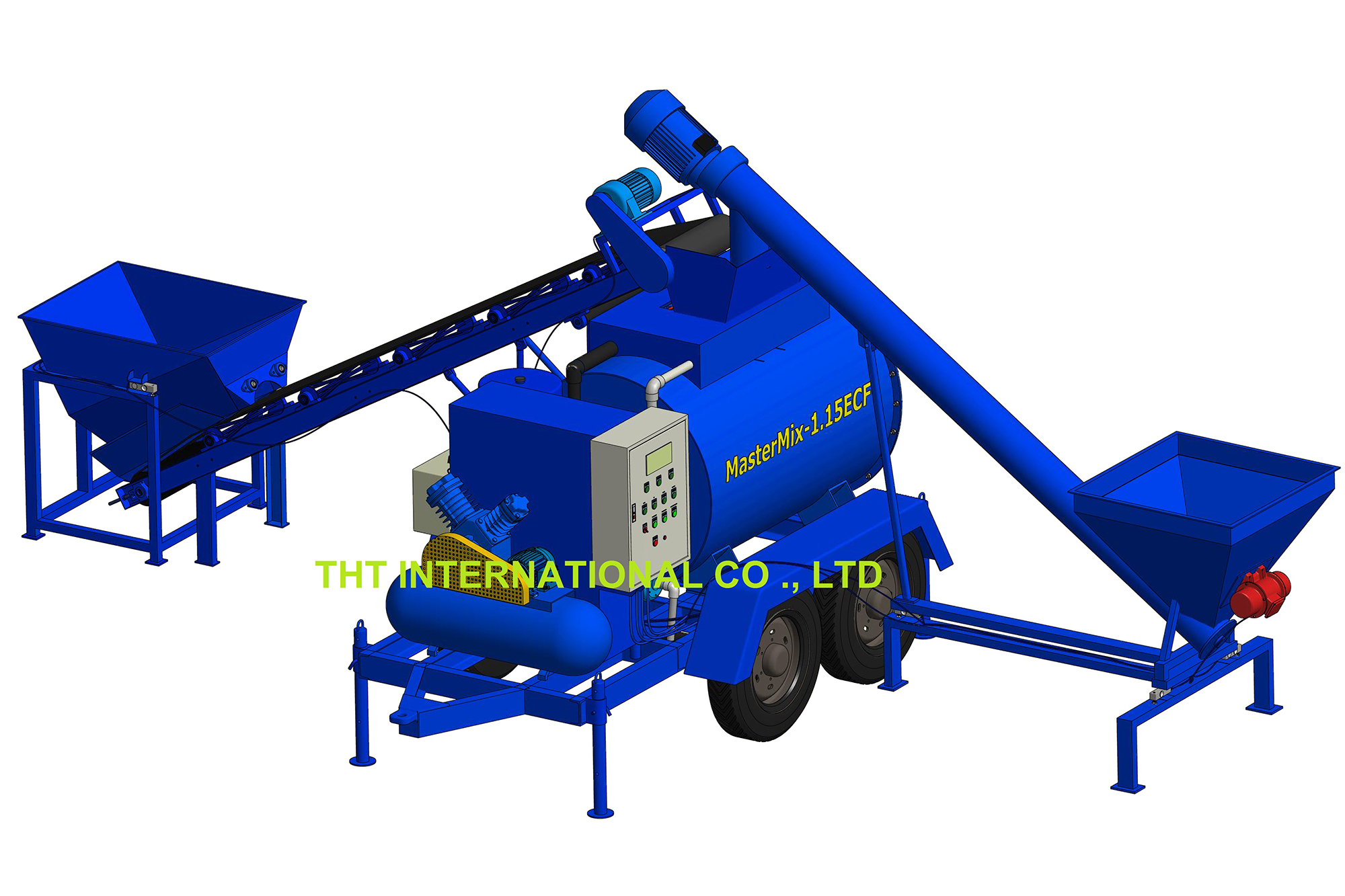 Other relevant CLC block making machines
We have also supplied many kinds of CLC block making machines since 1996. We have exported out product to many countries around the world, such as: India, Argentina, Thailand, Malaysia, Tunisian ...
We will support you on how to successfully operate this product anytime you need.
Cellular Lightweight Concrete Technology
We are one of the leading manufacturers of CLC foam concrete equipments, and have exported to many countries around the world. We can supply machines as part of a production line, or complete turn-key manufacturing plants.
Lightweight Concrete Equipments